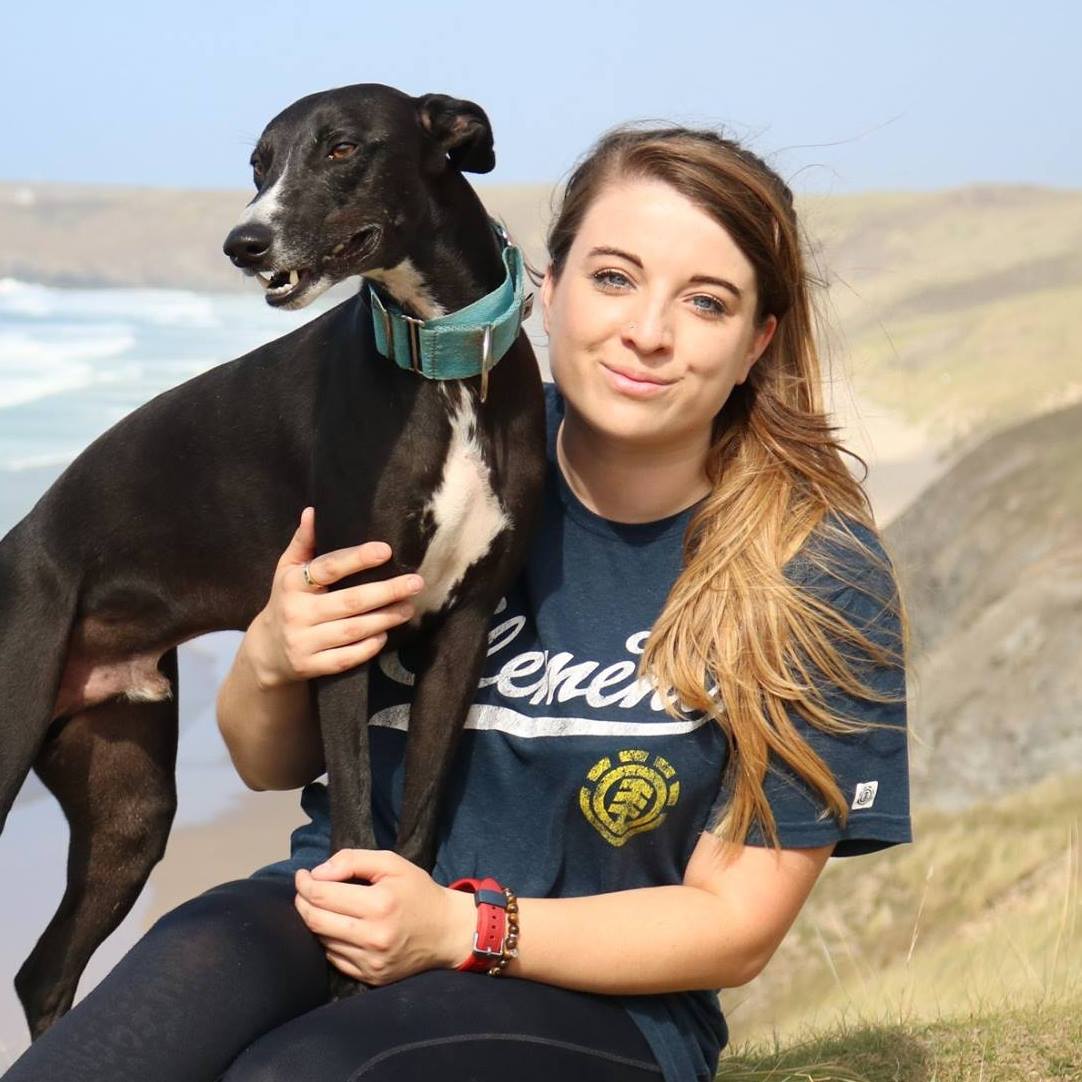 Rhona Nason
Being a dog trainer wasn't something Rhona did on a whim. Since she was a little girl she trained and competed at agility, partook in work experience at kennels, rescue centres and behaviour centres and always had the ambition of becoming a dog trainer.
Rhona completed a foundation degree in at Merrist College in 2016 and immediately found employment at Royvon kennels where she spent the next 2 years perfecting her mechanics training pet dogs under the timer for board and train. Rhona then went on to spend 3 years working to rescue, rehab and rehome dogs for the famous Battersea Cats and Dogs Home where she put her training skills to the test with some of the nations unwanted and abused dogs in her role as a Behaviour and Welfare Advisor. Rhona was then asked to work as the Senior Coach for Dogs Trust Dog School in Hertfordshire and Cambridge which she did for a year before moving to the UK´s largest rescue organisation the RSPCA (Royal Prevention for the Protection of Cruelty to Animals) where she still works advising on behaviour and training some of the UKs abandoned, abused and unwanted dogs.
Along with grafting to gain practical skills Rhona keenly undertook course after course to gain the vital theory to underpin her mechanical talents along with continuing to trainer her own dog, a sighthound called Chase who she competes with at agility, lure coursing and track racing. She is an accredited trainer with the Institute of Modern Dog Trainers and has the Open College Network Level 3. She is working towards her level 6 equivalent in Animal Behaviour with The School of Canine Science. Having undertaken several courses with TV dog trainers Nando Brown, Jo-Rosie Haffenden and Dean Nicholas, she was quickly noticed for her insane practical talents and then head hunted to join the School For Dogs team.
You'll be hard pushed to find a more talented trainer to help you train your dog from from petulant pooch to fantastic fido.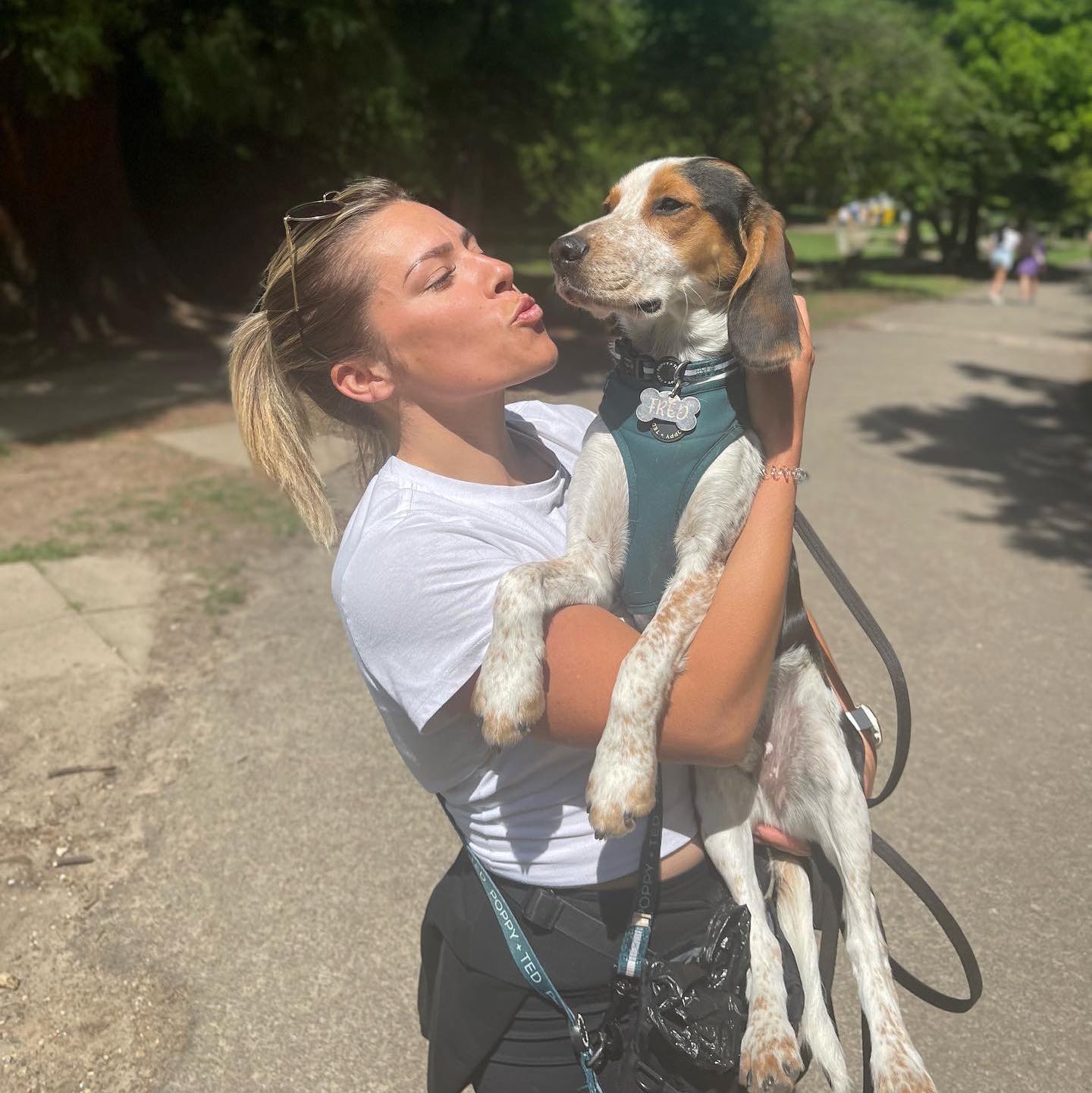 Lucy Stratton
Having started out as a grooming assistant, eleven years ago Lucy quickly climbed the ranks and eventually joined her local kennels working with the more difficult dogs. Having spent three years building her management experience she was then asked to join the Behaviour Team at Battersea Cats and Dogs Home (the UK´s best known rescue centre), where she met Rhona.
Lucy remained with Battersea for six years, developing the vital skills necessary to become a qualified dog trainer and became accredited with the IMDT in 2018. In 2021 she was asked to consult as Head of Training for Bruces, a large Doggy Day Care franchise with locations across the UK. With her engaging style and impeccable people skills, Lucy was asked to train the entire team and put into place training strategies across the business as well as writing and creating courses and workshops for clients. She keeps up to date in her field by regularly attending conferences such as the Animal Behaviour and Training Councils annual behaviour conference. She is working towards her level 6 equivalent in Animal Behaviour with The School of Canine Science.
With her compelling presentation style and can-do attitude it wasn't long before Lucy was talent spotted by world renowned TV dog trainers Nando Brown, Jo-Rosie Haffenden and Dean Nicholas and asked to join the School For Dogs staff.
Lucy also has her own Beagle called Fred who she intends to train Heel Work to Music with and also enjoys agility. She has a talent for communicating and helps clients to overcome bad habits and start their journey to success with her unique blend of expertise and superb presentation.
You would be hard pushed to find a more passionate teacher.